A workshop dedicated to the Arabic-Islamic calligraphy
On March 9th I, together with Prof. Ida Zilio Grandi of Ca' Foscari University, organised a workshop dedicated to the Arabic-Islamic calligraphy. The following invited speakers introduced the topic to the audience: prof. Andrea Brigaglia (Cape Town University, South Africa), Prof. Michele Petrone (Copenhagen University, Denmark), Prof. Aymon Kreil (Ghent University, Belgium) and Prof. Paolo Urizzi (Perennia Verba).
Il workshop è stato guidato dall'artista marocchino Sadik Haddari.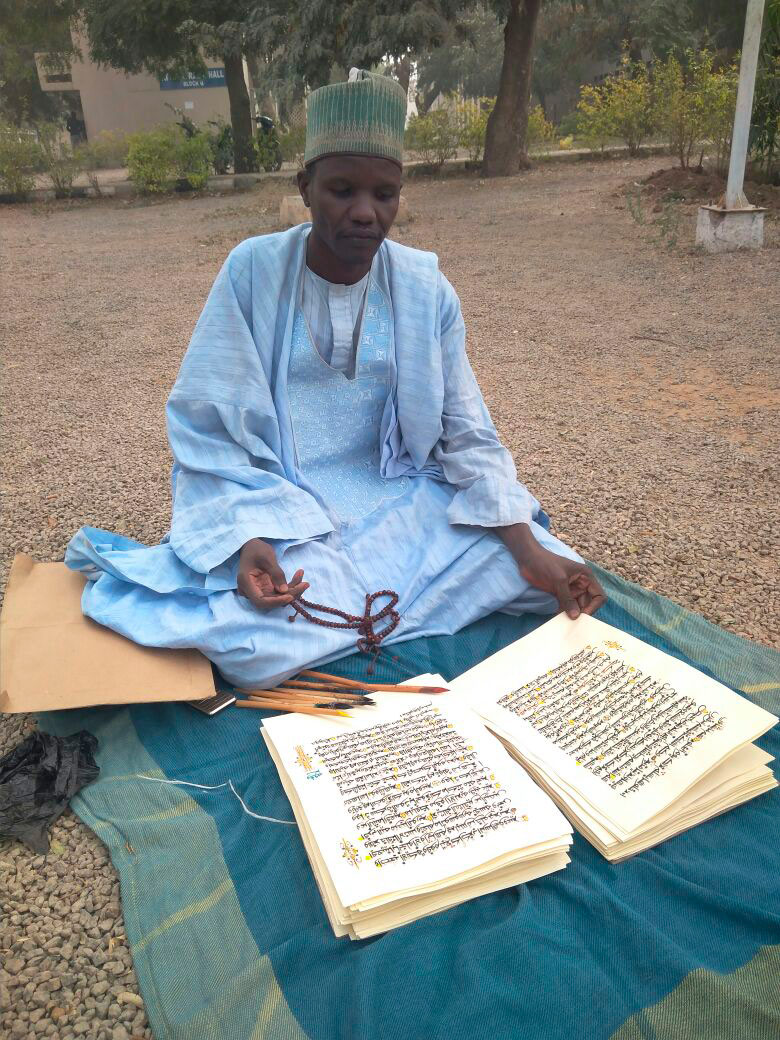 For the occasion, the Cini Foundation purchased a Quran from the Nigerian calligrapher Ka'ana Umar.

This book enriched the library of the for Comparative Studies of Civilisations and Spiritualities and at the same time preserves an endangered artistic and artisanal form of art. In fact, the Nigerian calligraphy as form of art has been targeted by the jihadist movement "Boko Haram", which focused its violence not only against non-Muslim believers, but also against the so called traditional Islam, its religious authorises and Sufi orders.

Ka'ana Umar fled his city to save his own life, and keeps working as a refugee calligrapher.
The event was the issue of an article on the weekly publication "Il Venerdì di Repubblica" 23/03/2018